Our Office Cleaning Services in Aylesbury
What sets Facilities Company apart from other commercial cleaners is quite simply, our attention to detail. We are truly committed to delivering cleaning services in Aylesbury bespoke to each individual client and will listen carefully to your requirements. A dedicated manager will be assigned to your account and will keep in touch regularly to make sure that all of your cleaning needs are being met.
Why Choose Facilities Company?
With over 17 years of experience in commercial cleaning, Facilities Company have developed a range of services to fulfil every requirement. From washroom to gutter cleaning, there's nothing we cannot help you with.
Fast Service
The Facilities Company team will work around you and your business, never interfering with your daily trade.
Fully Accredited
The entire team work only to the latest industry standards, gaining accreditations from both CHAS and BICSc.
Friendly Team
Nothing is too much trouble for our team of cleaners and technicians. We're here for your business around the clock!
How Can We Help Your Business?
Facilities Company will leave no stone unturned, ensuring that every nook and cranny of your commercial property is kept clean and maintained.
With the ability to provide a one-stop commercial solution, Facilities Company are the only contractor you need to clean and maintain your entire organisation.
Sweeping, mopping & vacuuming
Electrical problems and light fitting
Washing & polishing tables, counters & desks
Air-conditioning installation & maintenance
Hand soap & paper towel supplies
Removing unpleasant odours from carpets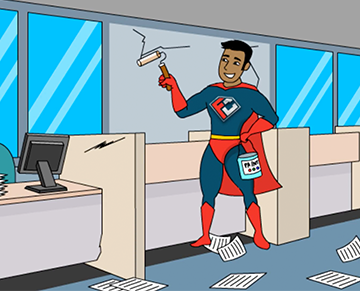 We Are Rated
5 Stars

on Facebook by Over 100 Clients.

See what our current customers have to say about our large range of services.