Our Office Cleaning in Bedford
Facilities Company understand that first impressions are imperative when running a successful business, and this can only be achieved through regular commercial maintenance and immaculate cleaning. Our team compile their knowledge, experience and proven techniques to provide 'all in one' cleaning services in Bedford that are second to none!
Why Choose Facilities Company?
Thanks to our highly skilled, thoroughly trained and experienced team, Facilities Company are able to provide clients with an array of fantastic commercial services. We keep our prices low without compromising on the excellent level of both customer service and results that we have built an incredibly high reputation for.
Fast Service
A successful business has no downtime, which means we complete all tasks quickly to guarantee minimal disruption.
Fully Accredited
Each member of the Facilities Company team has completed thorough training before visiting commercial clients.
Friendly Team
We aim to maintain our 100% customer satisfaction rate – All maintenance tasks are completed with a smile!
How Can We Help Your Business?
Facilities Company recognise that every company has their own specific needs to ensure that they remain presentable to clients, customers and the public. With this in mind, each of our professional services can be individually tailored to meet your requirements; just some of the tasks our team can assist you with are the following:
Regular carpet cleaning
Cleaning, hoovering and polishing of public areas
Air-conditioning, fire system and electric installations
Repainting and decorating
Sanitising and cleaning basins, toilets and showers
Lift and escalator maintenance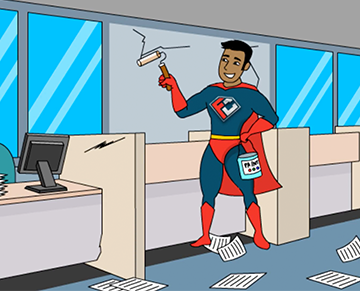 We Are Rated
5 Stars

on Facebook by Over 100 Clients.

See what our current customers have to say about our large range of services.