Knowing how to avoid catching a cold is the first step to winning the fight against bacteria and viruses that are spreading around the office. From cleaning your workspace to taking care of your body, you can ensure that you come out of winter bright-eyed and energetic. With our extensive knowledge in cleaning offices, we have decided to give you some tips and hints on how to avoid catching a cold even when everyone else falls ill.
How To Avoid Catching A Cold: Win The Fight
On average, an adult will suffer from a common cold around 2-3 times a year, most of these being in the winter. As we are all aware, these colds can make you feel weak, sore and extremely tired, making most people dread the winter months. However, there are many ways that you can try and avoid colds and the flu with simple everyday routines. To give you a hand in fighting colds at work, here is all you need to know about the following:
Hygiene Obsessed
Immaculately Organised
Adding A Pop Of Colour To Your Diet
Keep On Moving
Ditch The Cloth Bag
Vitamin Overload
Be Brave, Get The Flu Jab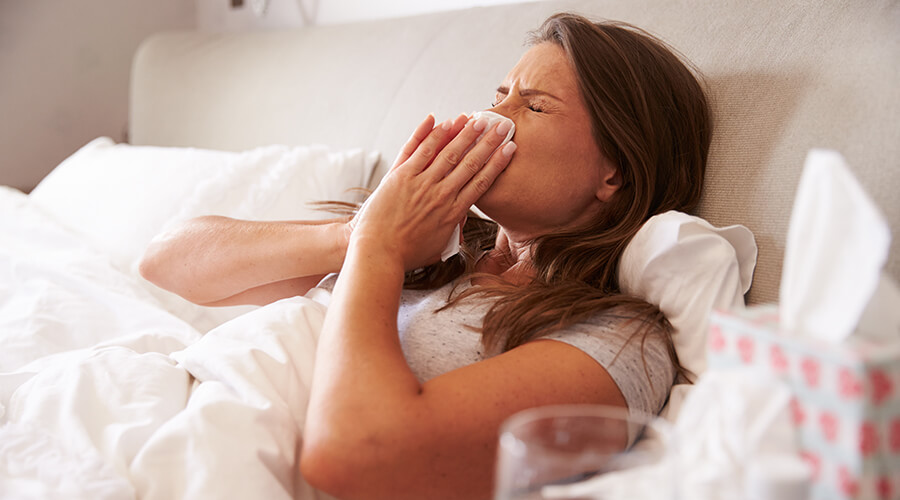 Hygiene Obsessed
One of the easiest ways to avoid catching a cold, or even worse, the flu, is to make sure that you keep up with your good hygiene habits. Constantly washing your hands, applying hand sanitiser and cleaning your desk, will ensure that you are wiping away any bacteria that could cause you to catch the flu. Even if you are the only one that has been at your desk all day, you can still pick up bacteria on your hands when opening doors and walking around the office, so purchasing some hand sanitiser to pop into your draw is a good idea.
When heading to the toilets to wash your hands, make sure that you are thoroughly washing them by using a specific technique that ensures you have washed away all the bad bacteria. You can achieve this by following our simple and easy to remember method:
Wet your hands with some water.
Apply a fairly generous amount of soap.
Rub your hands together and make sure that you rub the back of your hands and through your fingers.
Rub the back of both of your fingers on the palm of your hands
Rub your thumbs
Rinse your hands with water and completely dry
Washing your hands thoroughly should take you around 20 seconds, which is roughly the same amount of time it takes to sing happy birthday. Below is a helpful video on how to wash your hands, minimising the chances of catching a cold.
Immaculately Organised
Along with cleaning your hands regularly, you should also be wiping down your desk, mouse, keyboard and anything else that you may be using on a regular basis. We would advise to complete desk cleaning in the morning before you start your day, and after lunch, this eliminates the bacteria and risk of catching a cold. When wiping down your desk, make sure that you are using products that will cut through the dirt and germs such as those found on Set Your Office's blog about the best cleaners for your office desk.
However, you don't have to waste time in the morning, and instead, you can get straight onto completing your daily tasks when opting for our commercial cleaning in Milton Keynes or in the surrounding areas. Our trusted, reliable and friendly team will complete daily cleaning tasks for your office space, which can include the cleaning of desks. Facilities Company uses only the highest-quality products that can help to rid your workspace of harmful bacterias. So feel free to contact the team today for more information about our commercial cleaning services.
Adding A Pop Of Colour To Your Diet
As much as you may hate your veg, it is important to make sure that you add some healthy produce to your diet. According to the Better Health Channel, fruit and veg are vital not only to maintain a healthy weight but also to fight off bacteria and other diseases. By eating fruit and vegetables, you can reduce the risk of:
Type 2 diabetes
Stroke
Heart diseases
High blood pressure
To find out more about some of the healthiest fruit that you can enjoy as a snack while working at your desk, take a look at Healthline's blog. Alternatively, you could decide to have a veggie night, where you cook up a lovely batch of perfectly roasted carrots, a rainbow salad or even a vegetable curry. The BBC has some delicious and heartwarming healthy dishes, and we would highly recommend giving a few ago!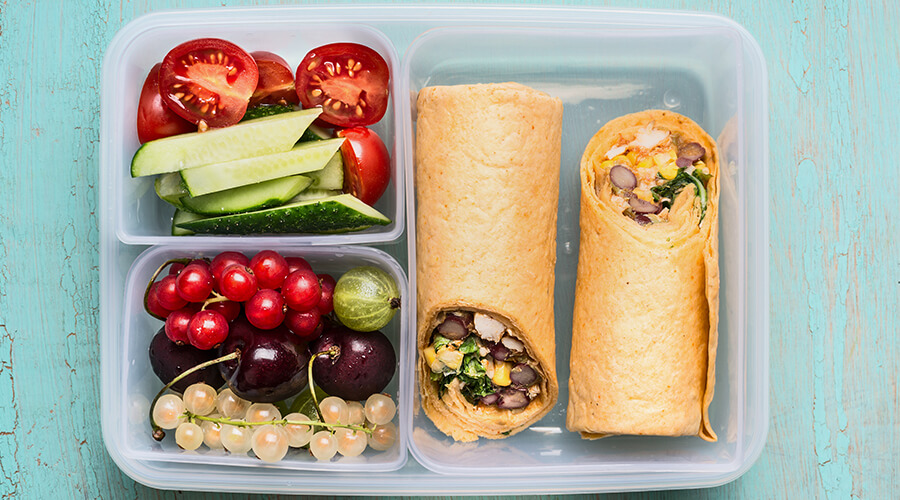 Keep On Moving
It's very easy to get into a bit of a slump when the winter starts making it even harder to motivate you to go out for a long walk or down to the gym. However, keeping up with your exercise routine can, in fact, help your body in fighting off illnesses. Sports such as jogging and dancing are ideal for taking up during the colder months, whereas other activities may not actually be helping your cold symptoms or health endurance. CNN Health has developed the perfect guide on which sports can help you during the flu season, and which ones you should try and avoid.
Outside of the benefits that exercising can have on your body in fighting off colds and the flu, there are also a number of other health benefits. Exercising can help you with the following:
Increases energy
Improves muscle strength
Improves productivity
Reduces cholesterol
Reduces development of type 2 diabetes
Improves your immune system
Improves sleep
Ditch The Cloth Bag
A lot of clothing, bags, purses and other fashion items are often made from soft cloth-like fabrics that allow bacteria, illness and even smells to cling to them. This can have a detrimental effect on your health during the colder months and makes you a carrier of bacteria that can cause the whole office to catch a cold and increasing your chances of falling ill.
As soon as you hear someone blowing their nose in the office, try to ditch the cloth bag and replace it with a smart acrylic rucksack, leather side bag or even a briefcase. Materials that do not allow germs to attach themselves are ideal when colds are being spread around the office, making you less likely to catch one. Washing your clothing regularly is also a good way of killing bacteria; however, it is important to make sure that you wash your clothing in the correct temperature to avoid spreading the bacteria further. The Spruce has an easy step by step guide on how you can wash your laundry to rid your clothes of viral infections.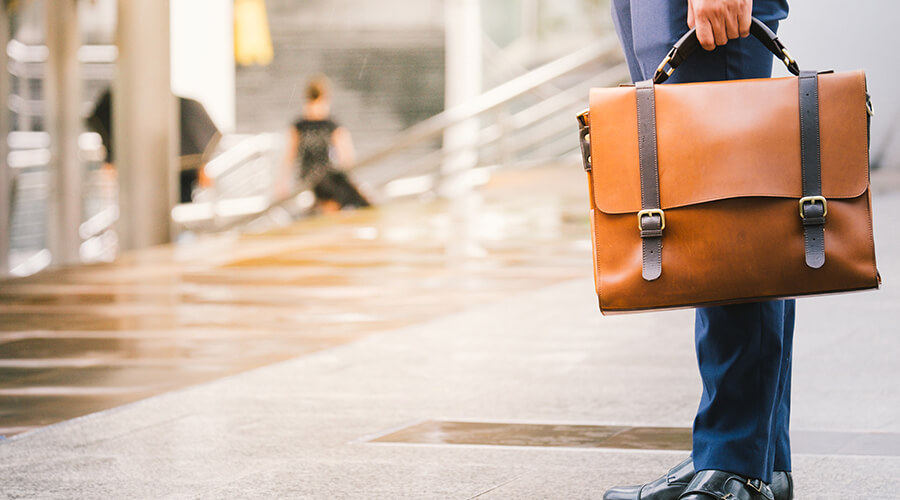 Vitamin Overload
One of the reasons that you may find that catching a cold feels inevitable is because your body lacks all of the necessary vitamins that it needs to stay healthy. Depending on your diet, how much sun you get and even whether your body produces it or not, you may need to take vitamin supplements to make up for it. Vitamins that you should make sure that your body has during cold season includes:
Vitamin C
Zinc
Vitamin D
Omega-3
If you find that your diet requires a little more help in providing the essential vitamins for your body, then take a look at Harvard Health Publishing's helpful guide to food and minerals. For those of you that have already caught a cold or can feel the symptoms brewing, why not take the Boots vitamin quiz to see what vitamins and brands will best suit your symptoms.
Be Brave, Get The Flu Jab
We know it can be a little scary heading to the doctors to get your flu jab, but it is important to make sure that you have it done regularly to avoid catching something that could take weeks to recover from. The flu vaccine is usually over within a matter of seconds and protects you against what is known as 'influenza viruses', which can be found in public spaces as well as in the office. The flu jab can cost anything between £6 and £13, all dependant on where you live and where you decided to get your flu vaccine from. Love Money has put together a range of places you can get your flu vaccine and how much it will cost you; however, this service is free to some individuals. Those that can benefit from a free flu jab include:
Those over the age of 65
Pregnant women
Children aged between 2 and 17
Social care workers
Certain medical conditions such as asthma
For more information about the flu jab, including who should consider having the vaccine and what type of flu jabs are available, have a look at the NHS website.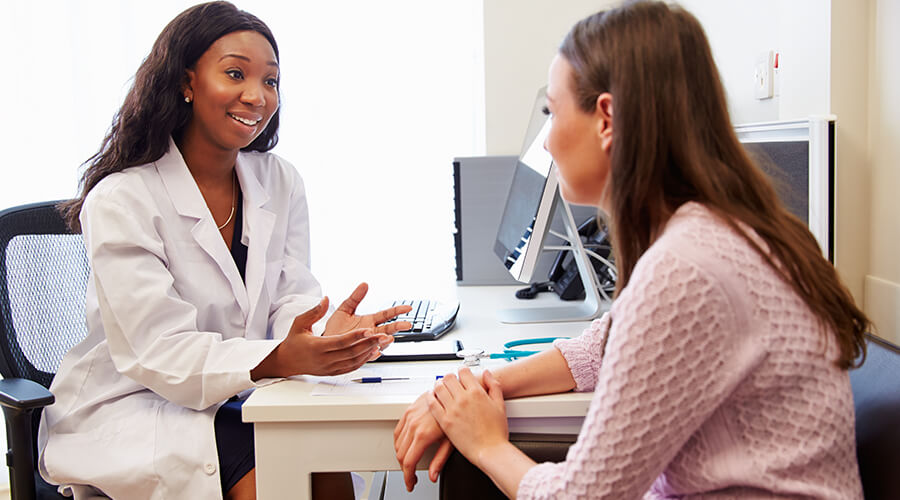 Stay Healthy & Fight The Cold
When you're suffering from a cold, you can find that working becomes increasingly hard, and can even cause you to take days off work. Not only will this impact your work, but it can also leave you feeling a little sorry for yourself and under the weather. By ensuring that your stationary, desk and hands are thoroughly cleaned along with looking after your body, you can fight off the cold even when the person on the desk next to you is sniffling.
To ensure that your office and workspace is sparkling clean, especially during the cold season, contact the Facilities Company for office cleaning in Milton Keynes and the surrounding areas. Our reputable team have years of experience under their belt in maintaining clean environments for staff to stay healthy.