As we head into the winter season, it becomes inevitable that employees are going to start getting colds, the flu and bugs, and while it can be hard to completely prevent this from happening, there are a few ways in which you are able to reduce sickness absence. With the current circumstances, it is more important than ever to ensure that your employees are safe if they have returned back into the workplace, and the best way to achieve this is by ensuring that you have measures in place to reduce sickness. So, here is how to reduce sickness absence in the workplace while promoting productivity and enhancing morale.
7 Ways On How To Reduce Sickness Absence In The Workplace
Sick days can have a catastrophic impact on a business, particularly with COVID already causing so much strain on companies. When an employee takes the day off sick, it means that productivity for that day drops, as unlike holiday, other team members would not have been prepared or informed beforehand to take over tasks. This can dramatically affect a fast-paced business, making it important for you to find solutions that help employee wellbeing and reducing the number of sick days taken. While it is impossible to stop employees taking sickness absence, particularly in circumstances such as those with long-term illnesses, there are multiple ways in which you can stop them from taking unnecessary days off.
As professionals in commercial cleaning in Milton Keynes, we have specialist advice that has helped many clients to keep their premisses clean, hygienic and above all, productive. Through our top tips, you can avoid sickness days and provide a healthy and safe environment for your employees: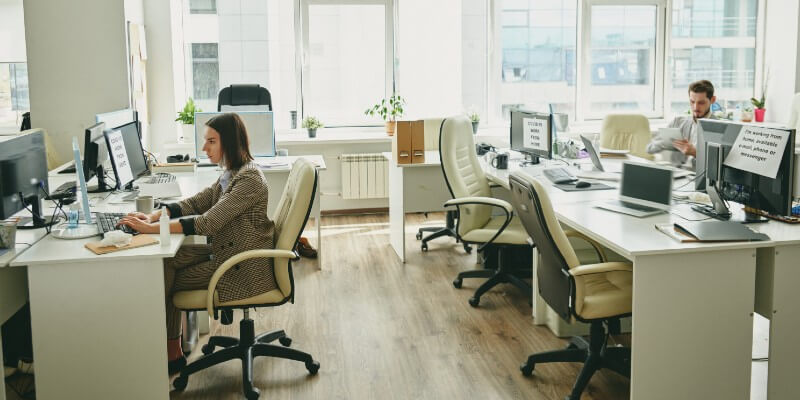 Worksurfaces can hold bacteria for up to 24 hours, which means that if your staff use the same surfaces such as hot desks or using a communal kitchen, the bacteria is likely to transfer and cause multiple employees to become ill. Now more than ever it is vitally important that you make sure your premises is hygienic at all times, particularly if you have a large number of staff returning back to work. There are multiple ways in which you should be looking after your employees in terms of cleanliness, and you should also be asking employees to keep a high level of hygiene. Some ways in which you can achieve this are as follows:
As An Employer
Provide cleaning products – everything from washroom supplies to work surface cleaning products should be available for all staff. This will help to encourage cleanliness in the workplace and minimises the transmission of bacteria.
Book regular cleaning – to make sure your property is thoroughly cleansed, you can book in for regular cleaning with our professional team, including specialist office cleaning in Milton Keynes. Our team will use professional products and services can be booked in around your requirements and how often you wish to have professional cleaning.
Implement cleaning duties – either make each member of staff responsible for one cleaning duty every day, or make sure that employees clean their space thoroughly when they arrive at their desk and when they leave.
Have hand sanitiser located around the premises – it is now a requirement for businesses to have sanitising stations located around the premises, so be sure to pick some up and dot them around. In fact, if possible, try and make sure that each staff member has been equipped with their own hand sanitiser.
As An Employee
Clean desks – always clean the desk when you arrive at work, if you have eaten at your desk, before going to lunch, coming back from lunch and before you leave for the day.
Wash hands – regularly wash your hands, particularly before and after eating. The NHS has a really good guide on how to ensure that you get rid of all dangerous bacteria through hand washing, including a video tutorial.
Use hand sanitiser – if your hands are not noticeably dirty, then use hand sanitiser containing alcohol. You should be using this every time you touch something, such as communal doors, kitchen or going to the bathroom. You should also consider purchasing a hand cream to make sure your hands don't get too dry.
Minimise contact – where possible, try to minimise your contact with other staff members, particularly those that are ill.
If you are in need of assistance that you can rely on, then why no contact the team to design your bespoke package? Facilities Company offers clients cleaning and washroom supplies in Milton Keynes, providing you with the perfect solution for a safe work environment during the pandemic.
Especially in smaller businesses where processes are less refined, employees may feel as though they can get away with taking a day off sick here and there. By having a clear absence reporting process, it means that their sickness absence is logged formally, which can help to minimise employees taking unnecessary time off. When logging staff absence, you should always include how long they have had off as well as their reasoning for taking time off. The reason for this is that it helps you to keep a log and analyse if a member of staff is potentially taking too much time off for invalid reasons.
Another method that some employers deploy are returning interviews. An interview is where the member of staff will have to undergo an interview where the employers can ask questions about their time off, including reasons and whether they feel fit to come back. This is important for two reasons; firstly, it prevents employees from taking time off due to the longer processes, and it also gives those that are generally ill, particularly mental illness, the opportunity to discuss their problem with you.
While it is not something that all employers are able to do, adding a few extra days of holiday, even if it is just one, can boost morale and minimise time off sick. This is because staff are able to take time for holidays as well as extra days simply to relax and unwind. Not only this, but giving staff extra holiday can help to boost productivity if you are to give it to them for good behaviour or having worked there for a set amount of years.
Another 'holiday' that you could introduce are duvet days. This is where you give your employees three days of the year, not to be taken consecutively, to call in as a duvet day. Employees are able to choose the day that they take off, and it can be asked for without any prior notice. This is a great alternative to sick days, and many employers see a boost in morale by offering this to their employees. However, it is important to note that those that do implement this into their employee's schemes, tend to take sick absence seriously, so if it is a solution you choose, then be sure to develop a refined and clear absence reporting process.
It is a proven fact that by offering your team incentives, it can help to improve wellbeing at work and give employees something to work towards. One way in which you can try to reduce sickness absence is by rewarding those that do not take any. For example, you could offer employees an extra day or two of holiday for the following year if they have not taken any days off for illness. Alternatively, you can offer pay incentives, such as giving bonuses that equate to three days sick pay as a thank you for not taking them. You can take some inspiration for incentive ideas by looking at Bonusly's list of creative employee rewards.
For many, it can be hard to keep a good work-life balance, especially as careers start to take off. However, the more time employees stay in the workplace, the more likely they are to become stressed, which can dramatically affect their wellbeing. This will, potentially, cause employees to take time off due to stress, making it important for you to find a solution to help them stay productive while ensuring they can balance their day. One great solution is to introduce flexible hours into the workplace, such as working 7 hours between 8am and 7pm.
By doing this, it means that your team can place their work around their home life rather than the other way around. For example, if someone has young children, then they may want to start at 8am and finish at 4pm so that they can spend time with their kids. On the other hand, those that like to go to the pub after work can come in a little later without being tired and unproductive. This allows your team to use their time how they see fit, rather than missing out due to work commitments.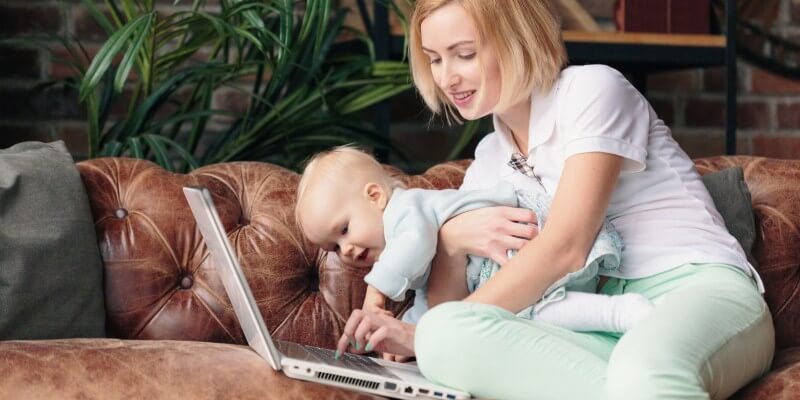 If your team is based in an office environment, then it is likely that you have already developed a work from home strategy. While the pandemic is inconvenient for businesses, this is a great time to refine your processes and develop a working from home strategy that works for everyone. Through this, you can allow employees to continue working if they feel unwell, rather than taking the day off. This is beneficial for two reasons; firstly, it reduces sick absence, and secondly, it helps to stop illness from being passed in the office.
If you are yet to refine your working from home strategy, then you should consider the following communication platforms to help you out:
According to Personnel Today, stress equates to around 35% of long-term sickness absence, and in the majority of cases, this stress is caused by working environments. For this reason, adapting the way people work, helping them create a stable work-life balance, and always lending a helping hand should they need to speak with you can help to reduce the level of stress, and therefore, sickness absence that your business experiences. It is important to make sure that you continuously support your employees and help them to manage their stress levels. Some methods that you could consider include the following:
Set clear, easily attainable goals
Encourage mindfulness
Encourage employees to stand up, such as having stand up morning meetings
Recognise when employees do well
Provide fruit and healthy snacks
Offer spa days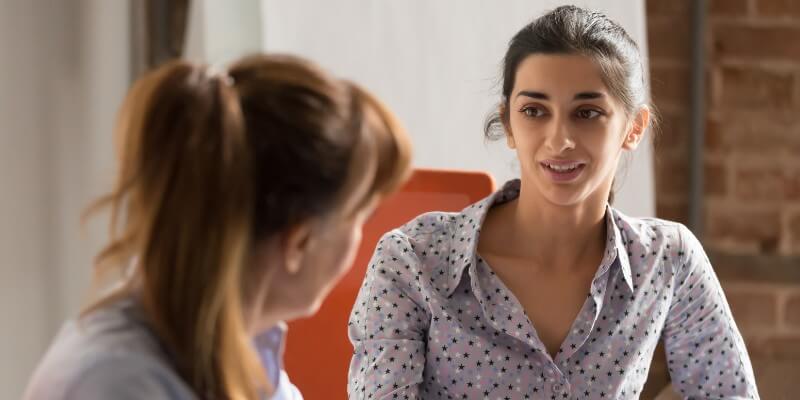 Reduce Sickness Absence For A Productive Workplace
On average, the UK economy is hit with a £77.5billion tax bill every year due to sickness absence, and in a time where the economy is already suffering from the effects of COVID, now more than ever it is important to reduce days off sick. Maintaining a clean and hygienic environment is going to be one of the best solutions to helping reduce the spread of illness, including COVID. Pairing this with a few other handy solutions, and you have the perfect strategy for reducing staff sickness absence!