Case Study Details:
Over the past few years, workplaces have changed dramatically to adhere to COVID-19 guidelines, and now that we have returned to normality, it's time for workplaces to do the same as well. With this in mind, we have recently been working with clients to remove restrictions, particularly glued floor signage, and restore their site to its original state. This case study is the perfect example of how our team can help with jobs of this nature.
Client Requests & What We Did:
As we have a team dedicated to commercial cleaning in Milton Keynes, jobs of all scales become a quick and easy task to complete. In this instance, while it wasn't easy to remove the signage, we were able to use our industrial floor cleaning machine to scrub the surface without causing any damage to the material. The before and after photos below just show what a difference it has made – you wouldn't be able to tell there was ever any signage!
If you need help with removing stubborn restrictions or simply want your workplace professionally maintained, our team are always happy to help. Please get in touch today for more information on our cleaning services and commercial property maintenance in Milton Keynes.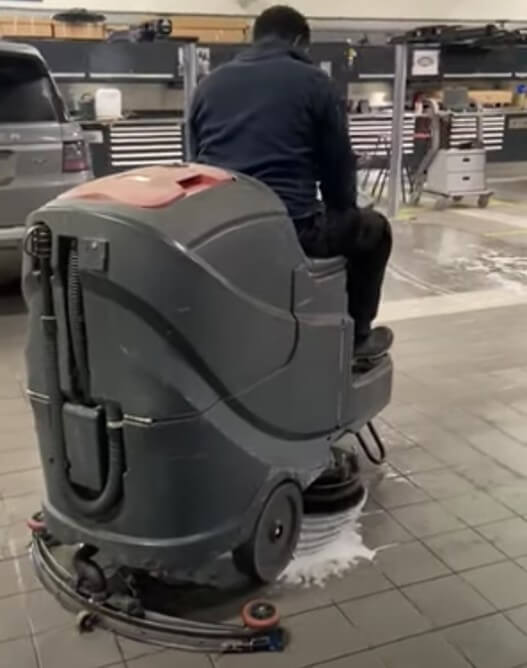 Case Study Photos
Client Feedback
"

Great job all round from Facilities Company! They were able to fit us in when the site would be quiet and got the job done in minimal time with excellent results. Will definitely be using them again.

"