As specialists in commercial cleaning in Milton Keynes, as you can imagine with the current COVID-19 outbreak, it's business as usual here at the Facilities Company – if not busier than usual! While we're still on the road helping clients to remain protected against the virus, we know that there are thousands of Brits now working from the comfort of their home. With this in mind, we've put together some of the best tips for working from home to keep you in a routine and more productive than ever!
5 Of The Best Tips For Working From Home
With situations regarding COVID-19 changing on a daily basis, it can be tricky to stay focused and try to adapt to our new, temporary lifestyle as well as possible. With all non-essential workers or those who can operate remotely now working from home, we have seen a rise in health and safety concerns. So, as experts in all things commercial health, safety and hygiene, we're going to run you through our top five tips to get you through the next few months.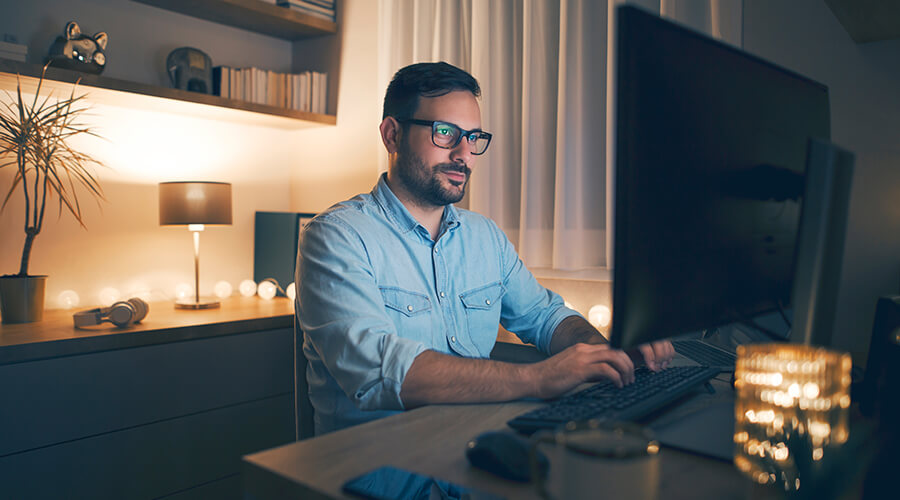 1. Stay In A Routine
So, first things first, while it may be tempting to roll out of bed 15 minutes before you're due to start for the day and work in your dressing gown, this is one of the worst mistakes you can make. Failing to stick to your day-to-day routine will do nothing but make you feel unproductive and lethargic. Instead, we recommend waking up the time that you usually would if you were heading off to work, have breakfast, shower and get dressed. Start your day at the same time as always and don't forget to finish on time too.
If you have the room to do so, it would most definitely benefit you to set up a workstation in your home, as opposed to attempting to work from your laptop while sitting in bed. In order to get into a working mindset, you need to feel as if you are at work, so sitting at a desk will most definitely help this. Remember to adjust your computer, keyboard, desk and chair to a comfortable position. You can find a host of top tips on how to do this on BackCare.
2. Get Some Fresh Air
The government has stated that during the lockdown, we are all permitted to leave our homes once a day for a form of exercise, so use this to your advantage. There is nothing worse than being cooped up inside all day, especially if you're trying to stay focused on work. Whether you begin your day with a morning run, take a walk around the block on your lunch break or cycle around the lake after dinner, getting fresh air every day will most definitely work towards your advantage. Regardless of what you choose to use your one exercise outing a day for, don't forget to keep your distance from others and stick to the two-metre social distancing rule.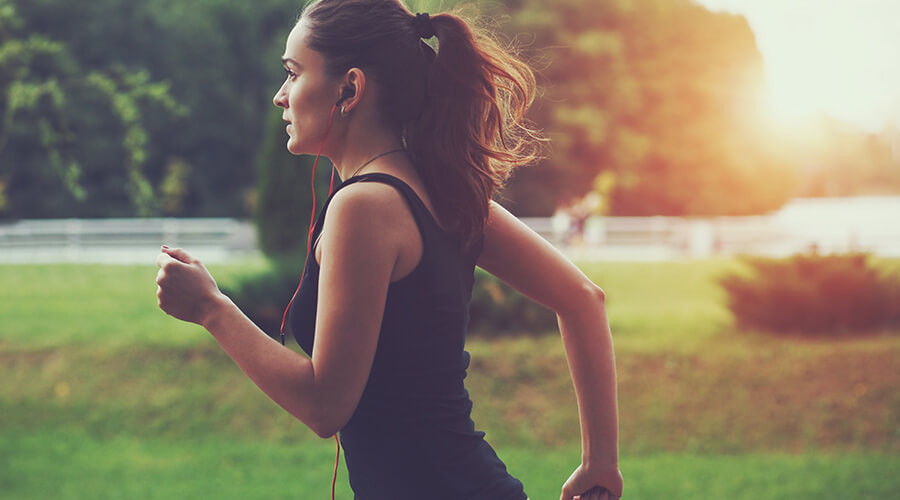 3. Have Real Conversations
One of the hardest adjustments we've had to make as a nation is not being able to pop round to see family members or catch up with friends at the weekends – and this is the same when it comes to working remotely. We're all so used to having meetings with colleagues or wandering over to their workstation to ask a question, which means trying to carry on as usual only through email and instant messaging can be challenging. This makes it ever so important to make sure that you still have real conversions. Pick up the phone and chat to team members, perhaps you could schedule a weekly team meeting over video call where you can all catch up?
4. Take Regular Breaks
Although working from home may be more relaxed, it's important to remember to schedule breaks in your day. Staying glued to the computer screen all day is never healthy, causing eye strain and leaving you with a dull headache for the remainder of your evening. Take your lunch break at the same time as you usually do at work and take 5 minutes every few hours to grab a drink or simply stretch your legs. At the end of your day, switch off your computer and laptop, then pack away your workstation. Don't be tempted to carrying on working late into the night just because you have the convenience of having your computer at home. Together, these will help to keep stress levels low while productivity remains high.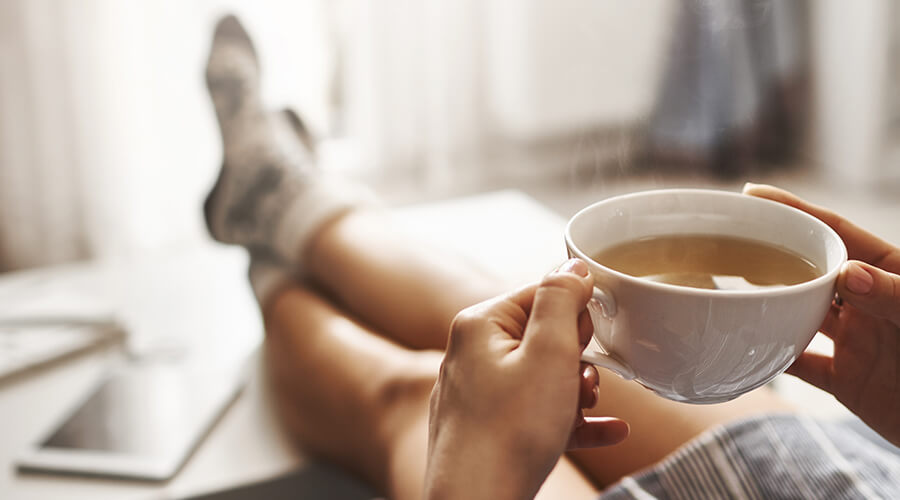 5. Stay Safe At Home
While working from home does significantly reduce the risk of catching the coronavirus, it doesn't mean that you can forget about regular cleaning, hand washing and general hygiene. A few weeks ago, when we were all still in the workplace, we were all actively washing or sanitising our hands regularly, while disinfecting our workstations at the end of each day. Try to stay in this routine as much as possible to protect both yourself and your family members, even if you believe that you are all fit and healthy. You can find more information about combating hygiene during the COVID-19 outbreak in our previous article.
Staying Productive, Positive & Most Importantly, Protected!
If you're struggling to adapt to working from home, then you are not alone! There are thousands of Brits across the nation trying to perfect their remote working lifestyle, and it all takes practice. We hope that our above five tips can help you to stay productive and positive over this uncertain period!